Puzzle for the Week of 7/13/18-7/21/18
White thinks he is better, how can he prove that with his next moves? Look for targets, holes, how to improve your pieces, how to respond to your opponent's plans, etc... The harder you work, the faster you will improve. Good luck!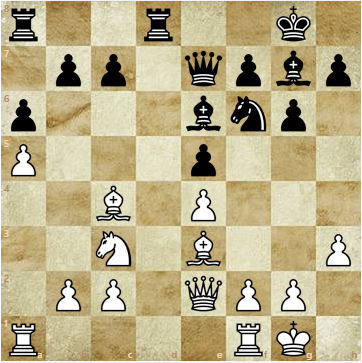 Comment down below your suggestions or questions you have for others. I will not comment until the end of the week except to give the hint midweek. Work hard and you will improve sooner, rather than later!